SEKO Group
1.

Initial analysis

2.

Graphic design

3.

Programming

4.

Content management system

5.

Language versions
Launched: 2013
455hours of work
97coffees consumed
16team members
Companies of the SEKO Group focus on manufacturing in several lucrative industries. The aim of the website was to provide this modern and rapidly growing enterprise with an adequate image in the internet world and to create a site to perfectly present SEKO activities and highlight their qualities.
Project URL: www.sekogroup.com

What the client said:
We are very satisfied with cooperation with the company NETservis and we continue to cooperate with them on further projects.
Vlastimil Sedláček (CEO)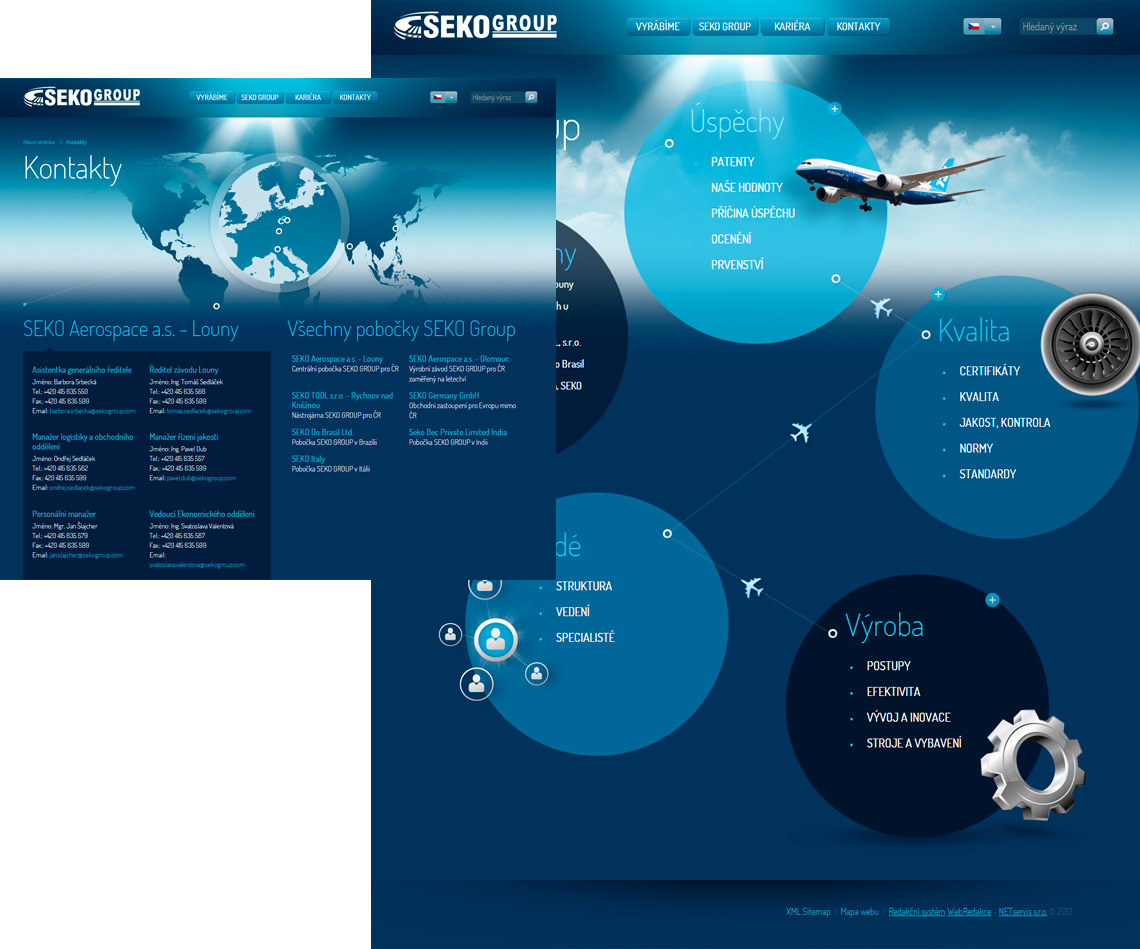 Team of 16 members participated in the website creation. We were taking photos of the area from a helicopter, we processed 5 language versions, created responsive web design and unique graphics for each sub-page. The confirmation of qualities of the job came in the form of second place in the prestigious competition Webtop100, Industry and Energy category.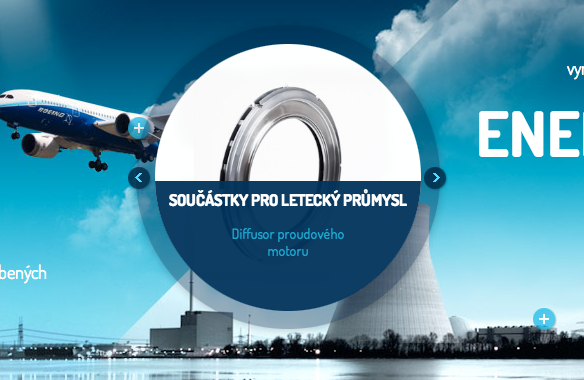 We have prepared a little surprise for the regular visitors of the website. We expect the users will need several visits to notice and click on the inconspicuous plus signs on homepage - thus openning animations. These are 3D pictures of products manufactured in the company SEKO Aerospace. One airline component and one of the industry will be available for visitors to see from all angles.