Homepage Our work Museum of South Bohemia
Museum of South Bohemia
1.

Initial analysis

2.

Graphic designs

3.

Website editor

4.

E-shop

5.

Responsive design
Contact I want a similar e-shop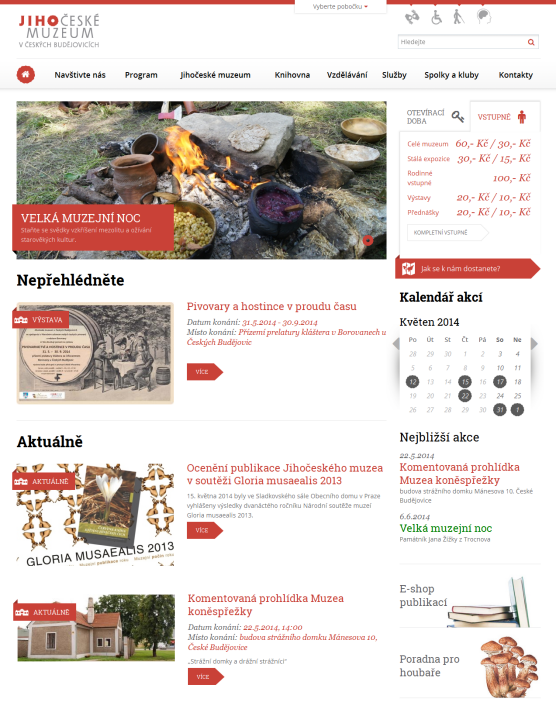 Launched: 2014
70+tailored icons
30+page types
25+administrators
Museum of South Bohemia with more than 135 years of tradition entered the 21st century with a new website made by our company. We have created more than 30 page types, publications e-shop or 70 customized icons.
The presentation contains information about all four branches, associations and clubs, complete program of the museum or the opening hours. The whole presentation is created in responsive design and is thus friendly to mobile devices.
Project URL: www.muzeumcb.cz

What the client said:
Museum of South Bohemia in České Budějovice has chosen the company NETservis to create a brand new website based on the experience the company had gained in cooperation with similar institutions. In very short time we were then able to create a presentation that completely characterizes Museum of South Bohemia. We appreciate especially light and clear design of all sites, menu with icons tailored to the museum offers, simple administration interface, but primarily the excellent cooperation with individual employees of the company. Their suggestions related to current trends in web design contributed to improving the quality and visibility of the program offer of Museum of South Bohemia and also helped to present the work of our specialists. I highly recommend cooperation with NETservis, it is a guarantee of quality at European level.
Hana Švejkarová


Promotion manager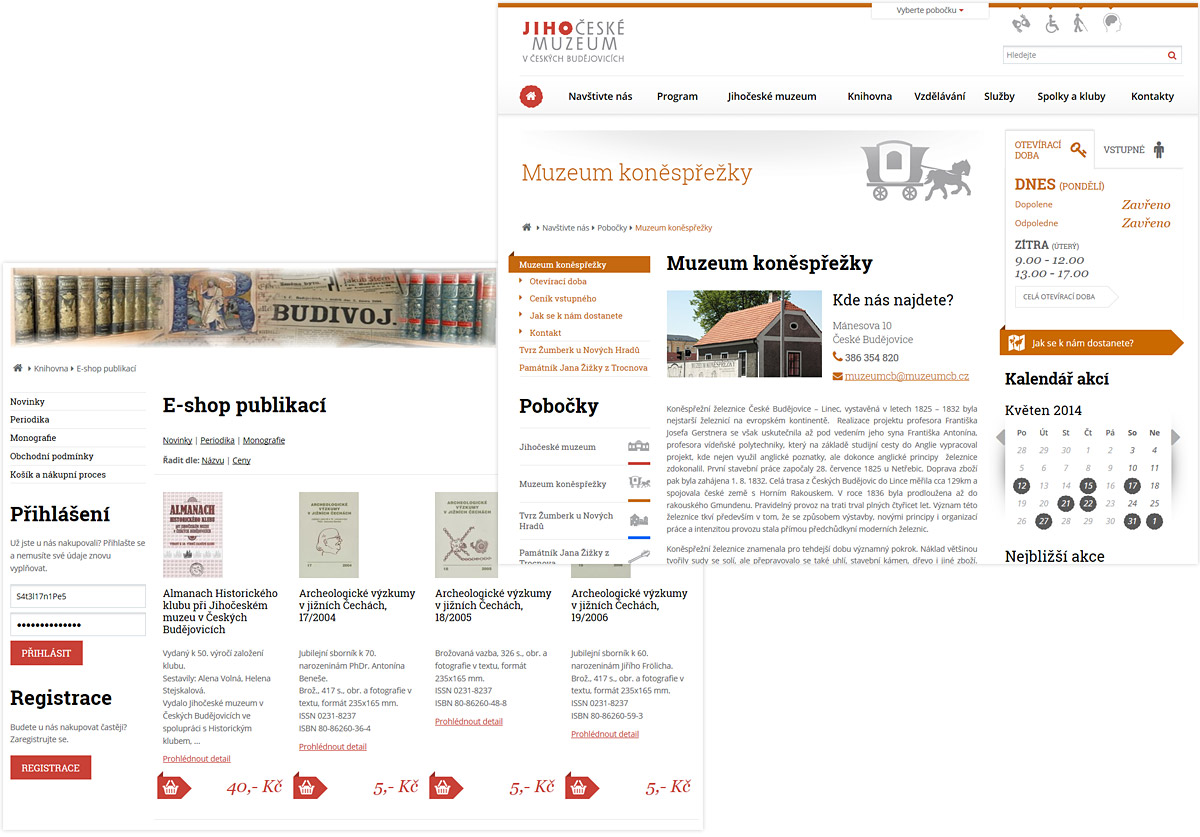 Administration of branches
Website editor enables the administration of all museum branches from one place. You can set the opening hours in current season as well as the admission to various expositions. Branches are distinguished by color so that the visitor can easily see directly on homepage at which branch the promoted event takes place.
Publications E-shop
As part of the website we created online shop enabling the purchase of periodicals and publications. In the e-shop administration you can define the types and rates of payment and transport, related products and the options for the products to be shared on social networks. Customers will shop online easily in three steps without registration. Creating user account would be convenient for recurrent purchases.
Responsive design
Website graphics are optimized for all types of devices - large computer screens, tablets or mobile phones. Graphics always adjust according to the device so that all the important information are displayed clearly.