Mineralia
1.

Fast analysis

2.

Graphic design

3.

Photoshoot of minerals

4.

Content management system

5.

Programming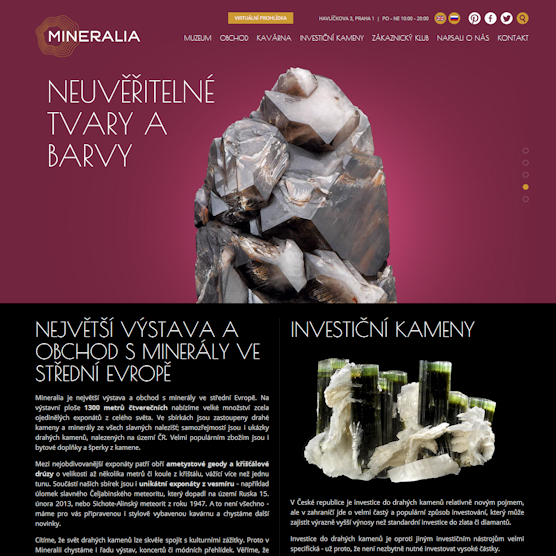 Launched: 2013
28days assignment to startup
360degree images
1300m2 of exhibition
Mineralia is the largest exhibition and commerce with minerals in Central Europe. It was opened in early November 2013 at the prestigious premises in Havlickova street in Prague. Related to the opening of Mineralia we have been asked to prepare a modern website. It is built on a content management system WebRedakce and it primarily uses the eye-catching photos of minerals and precious stones. Presentation is being gradually complemented with 360-degree photographs of the most interesting rocks and also by a virtual tour of the new premises. The shooting and post-production of some of the exhibits was also ensured by our company.
Project URL: www.mineralia.cz

What the client said:
Cooperation with the company NETservis was very effective, despite the time pressure we achieved to create very attractive presentation of the exhibition. Web pages are to be further enhanced by new content and we are looking forward to further cooperation.
Ing. Michal Pavel


Marketing Manager

Fantastic photographs
The entire website is enhanced with lots of beautiful detailed photographs of minerals and precious stones.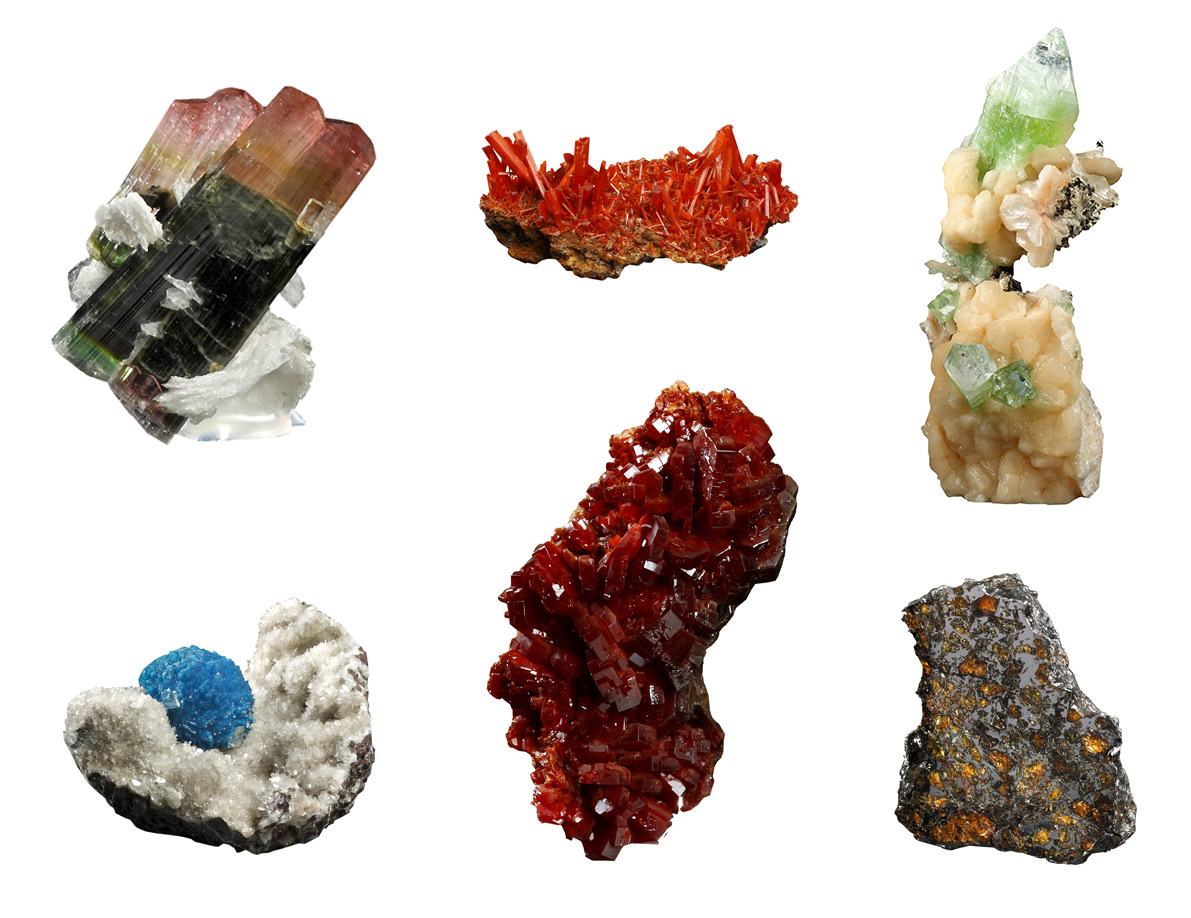 360 degree view

Virtual tour of the exhibition