Homepage Our work ESA logistics
ESA logistics
1.

Initial analysis

2.

Graphic designs

3.

Flash animations

4.

HTML templates

5.

Content management system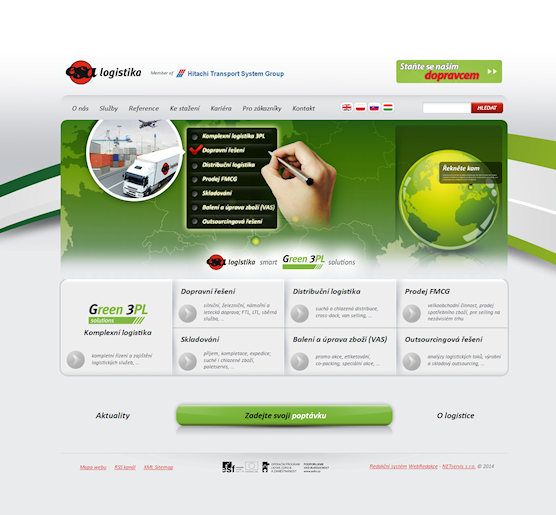 Launched: 2011
8on-site consultations
6graphic designs
5language versions
We have created a completely new website for logistics company ESA s.r.o., starting from the initial analysis and web design through to deployment of our content management system Webredakce. ESA Group, with a turnover of more than 2.5 billion CZK annually focuses on providing comprehensive logistics solutions with the maximum consideration for the environment. Services offered include complex logistics, transportation solutions, distribution logistics, FMCG sales, storage, packaging and treatment (VAS) and outsourcing solutions.
Project URL: www.esa-logistics.cz

What the client said:
NETservis has created a total of 5 websites for our company ESA s.r.o. All our requirements were incorporated. The development took place within an agreed time and at the agreed price. We appreciate especially the constructive comments leading us at the beginning of the co-operation to the correct site structure. Overall, we assess the cooperation very positively also with respect to the subsequent service since the company NETservis has been further customizing our webiste according to our needs. At the same time I can positively evaluate also the administration system that clearly and user friendly allows to manage our sites.
Jindřich Karas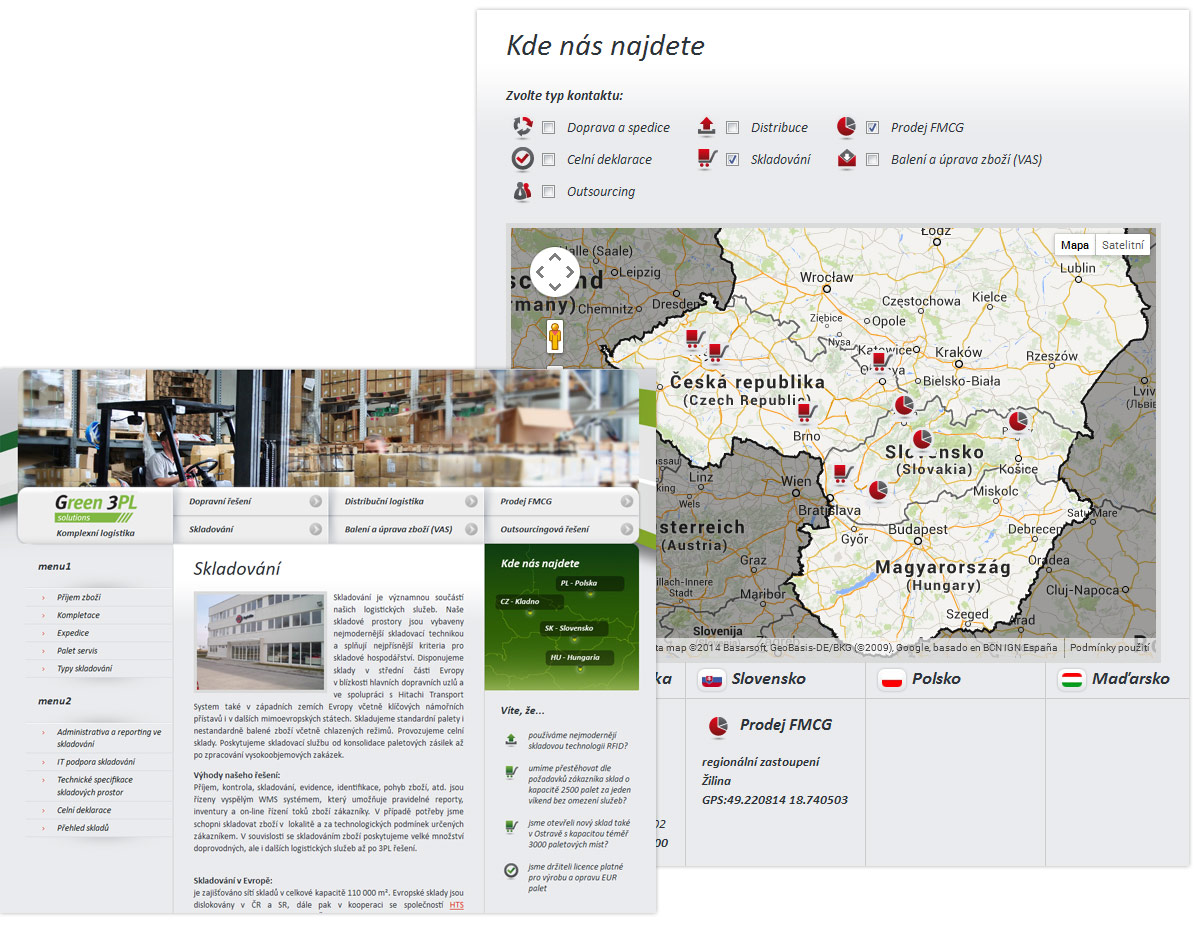 Built-in Google maps
Contacts, warehouses, distribution, customs declaration - all contacts clearly organized with Google Maps.
Services offer
We have created a template for the main services offer: transport solutions, distribution logistics, FMCG sale, storage, etc.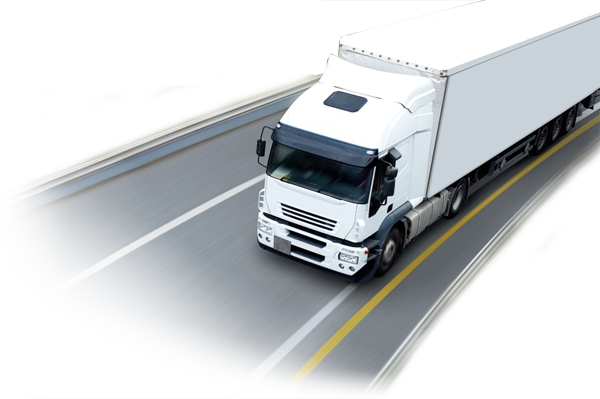 Language mutations
The presentation is available in 5 languages: Czech, English, Polish, Slovak and Hungarian.